News
All news displayed herein are free to distribute. No permission is required. Share away!
Remembering Dr. Crayton
by WMBB: ABC 13 February 17, 2015
Dr. Hulon Crayton Dies at 58
by WMBB: ABC 13 February 14, 2015
Dr. Hulon Crayton… Like A Phoenix RISING
by Pat Sabiston July 2014
Adored by his patients and celebrated by the local music community, Dr. Crayton has reached soaring heights of success as Bay County's most senior practicing rheumatologist and as revered saxophone player in his spare time. But devastating news shook his world last year when he was diagnosed with cancer . Mere months after his first diagnosis, Dr . Crayton is celebrating a comeback and rises yet again to new heights. In a recent interview he talks about everything in between, with lessons learned along the way and candid, personal, and sometimes painful insights to share with others.
Sixteen years ago in May, Dr . Crayton relocated his family to Bay County from Racine, Wisconsin. He graduated from the University of Wisconsin's Medical School in 1985. He also holds a master's degree in Hospital Administration, which made him uniquely qualified to run his own practice, The Arthritis and Infusion Center. With almost four decades in his field, he is the region's most experienced rheumatologist. (Rheumatology is the diagnosis and treatment of more than 150 arthritic and connective-tissue disorders.)
"When I decided to move, I started driving south, stopping at hardware stores along the way, and when I came to a store that didn't sell snow shovels, I knew I was home," jokes Crayton.
Together with wife Dinah, Dr. Crayton called the Crayton Foundation into life to assist minorities in their quest to attend college. The first scholarship the Craytons endowed was the Crayton Health Scholarship at Florida State University/Panama City. As an avid supporter of the arts in Bay County, Dr. Crayton has served on the boards of the Bay Arts Alliance, where he is a generous donor, and the Visual Arts Center of NW Florida . Other community involvement includes serving on the board of directors of B .A .S .I .C . and Bay County Chamber of Commerce.
"Bay County has been extremely good to me, and until I became sick, life was fairly sublime! My practice was flourishing and my music career was on the upswing," said Crayton. Then, in the summer of 2013, tragedy struck . "I lost weight rapidly, and then I ended up in the emergency room, bleeding profusely. Subsequently, Gulf Coast Regional Medical Center referred me to the U.A.B. Medical Center where I was diagnosed with two types of leukemia," said Crayton. "I was told I almost died. Twice. But this extraordinary community rallied around me. I could feel their prayers."
Janice Lucas and Rebecca Jackson, sorority sisters of Mrs. Crayton, swung into action by getting Delta Sigma Theta Sorority, Inc, involved in "Swab for Doc: Bone Marrow Drives." Numerous events were held all over town, but to date, there has been no match. "Even though the search for a donor wasn't successful, there is a difference of opinion among medical professionals as to whether or not a match will be needed," he said. "Since I am in remission, and am watching my diet, exercising, and remaining positive—elements, by the way, I encourage in all my patients— the bone marrow drives were still very valuable to the Be the Match Registry, so there was definite worth in what I went through."
So what does a physician do when he or she becomes a patient?
"It was a definite challenge, but we were able to bring in other doctors to help cover with my patients, and I also hired nurse practitioners who were specialists in rheumatology. Plus, we have Florida's only ultrasound technician registered in musculoskeletal ultrasound through the American Registry of Diagnostic Medical Sonographers, so I feel the quality of medical treatment was not compromised," explained Crayton . "But because so many of my patients are also friends, it was very difficult for me to be away from them. I get such joy out of treating people and watching them progress to good health," he said . "One of my patients has gone from being wheelchair bound to inviting me to her birthday party where she will parachute out of an airplane. Now that's extremely gratifying, not to mention amazing!"
Have you changed your work philosophy?
"You know, some people say the 'best things in life are free.' However, the best things in life are really those things that you work hard to achieve yourself because when you apply your own sweat equity, you tend to appreciate them more and don't take them for granted. But my life was very much out of balance, and I was putting too much emphasis in areas where there was no real personal return on emotional, mental, and physical investment."
Were there lessons learned in this year of healing and retrospection?
"The hardest lesson is something that isn't easy to share. It's said, 'Pride cometh before the fall,' and I can certainly relate, although I didn't realize it at the time. I was enormously proud of my medical practice and my extraordinary staff . I was on a musical high with my avocation. (Dr. Crayton enjoys playing the saxophone professionally, under the stage name HULON.) Plus, I was into the 'good life', not taking care of my body and soul, and certainly putting far too much emphasis on material things.
I no longer take anything for granted and have a greater appreciation for my wife, my staff, and other people. You know, God has His ways of getting your attention, and He certainly got mine.
As a result of losing my health, my wife and I are now closer than ever and begin each day in the Word, ending with prayer for wisdom and discernment. Plus, I have gotten rid of some things that held no eternal value. And as any doctor who has survived a life- threatening illness will tell you—you come out of the experience a changed person, when you begin to see patients again. My struggles have actually enhanced my time with patients in that I am much more empathetic. God has also enhanced my desire to continue servicing the poor.
I have also learned there are times in which we must take a pause and give thanks. I am very thankful for everything—my fans, friends, patients, family, and God, all of whom have helped shape me into the person I am today. I feel so blessed. I like the quote from Jodi Picoult: 'If you tell yourself you feel fine, you will be.' My wife has begun to feed me holistic, clean meals that, combined with exercise, have provided me with renewed energy.
So like the phoenix rising from the ashes, God has restored 'what the locusts ate.' He has restored my health and medical practice. He has even given me new lung stamina in order to begin to play my sax again . In fact, a new CD is even in the works, so once again, I'm soaring!"
Is there advice you could give our readers?
"What I would like to leave with your readers is that life is precious and, all too often, short. Living with integrity, humility, and faith is my life goal moving forward . God will never leave, nor forsake His children. We need to thank God for our food, homes, careers, and health; and, yes, I even thank God for my illness and pain. He doesn't say to thank Him for our hardships; but we are to thank Him in every difficult circumstance we experience, and I give Him all the glory for what has been, is, and will be in my future."
"Backstep" is Charting!
by Jason Gorov June 2014
"Two in the Morning" Music Video
by Rachel Matthews June 2013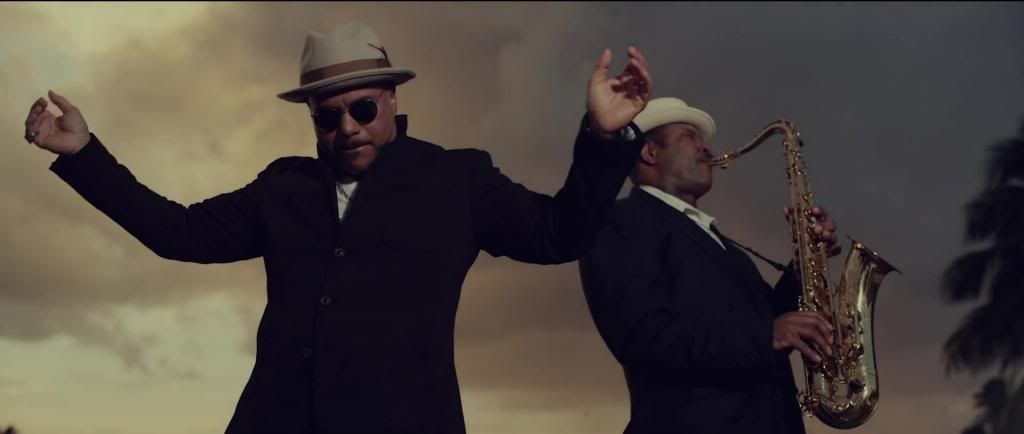 This video features Howard Hewett, from the Grammy Award winning group Shalamar. Howard packs the punch with his an unbelievable vocals. It was an absolute joy to work on set and in the studio with him.
My son, Hulon E Crayton II (Lonnie), produced and co-directed the music video with MU2 in Miami Beach, and produced the song and helped write my tunes with Gary Foote in New York.
Everyone was an absolute credit to work with. Gary, Howard, Faren, and Lonnie...you're too awesome!
For more pictures, go to Crayton Corp's PhotoBucket account.
Former Contestant of the Television Series "The Voice" Geoff McBride Featured on Jazz Artist Hulon's Latest Release Album..."After Hours" Showcasing New Cover of the Classic Wedding Anthem "Always & Forever"
by Unknown March 2012
Jazz Saxophonist Hulon Releases Second cd "After Hours" Set for February 7 Release Date
by Chip Schutzman (for Miles High Productions)
Feb 03, 2012
Los Angeles, CA, February 03, 2012 - The urban jazz styling of Hulon has returned with his newest album, After Hours, releasing February 7th and is available on iTunes and Hulon's website (www.hulon.com).
After the success of his debut album, First Impressions, Hulon's newest album, After Hours, has combined passion and confidence creating Hulon's best tracks to date. Hulon's debut album spent 15 weeks on the Billboard Jazz Chart, peaking at #25, and featured the single "Sax on the Beach" which reached #16 on the Smooth Jazz.com Top 50 Indie Chart, and was featured on the noted jazz website AllAboutJazz.com, in addition to receiving national and international airplay at terrestrial and online radio.
The new 11 track set includes a vocal and instrumental version of the 1977 Heatwave classic "Always and Forever" and eight originals penned by Kashiwa that play to Hulon's strengths as a soulful balladeer and a grooving R&B/funk player, with a few dashes of cool and swinging traditional jazz in the mix. Highlights include the sensual late night romance "You're Beautiful," the whimsical mid tempo light funk tune "Takin' My Time," the tropical chill of "Sticky Trickuation," the sly, Pink Panther-esque "Speak Easy" (featuring shuffling drum, bass and finger snap rhythm) and the high octane horn-driven jam and first single from the new release, "Do You Feel Me."
Hulon has collaborated once again with mentor, composer, producer and fellow saxophonist Jeff Kashiwa. World renowned for his years with The Rippingtons, The Sax Pack and numerous hit solo albums over the past 20 years, Kashiwa again brought in some of contemporary jazz's most powerful and dynamic players to take Hulon's musical game on the new collection to the next level including Dave Hooper (drums), Allen Hinds (guitar), Melvin Davis (bass) and Bill Heller (keyboards) all of whom have played key roles on First Impressions.
Yet there's lot more to Hulon's dynamic emergence onto the urban jazz scene than simple chart stats and the support of some of the genre's best players. At its heart, it's the story of a musical dream long deferred and unique connections between the spiritual and emotional healing power of music and the physical healing that Dr. Hulon E. Crayton does as a rheumatologist and founder of The Arthritis and Infusion Center, which specializes in the treatment of Rheumatological diseases as well as sports related injuries. The title of one of the tracks on After Hours, the tropical flavored groove tune, "Second Opinion" is a playful ode to his longtime profession. Official website: http://www.hulon.com
For more information on Hulon, please contact Chip Schutzman at Miles High Productions: chip@mileshighproductions.com or 323-806-0400.
---
Charting Jazz Artist Plans on Shooting First Music Video
by Rachel Matthews (for MM Entertainment Publicity)
May 25, 2011
Jazz artist, HULON, is tackeling a new venture in his musical career. Having gained notoriety for his debut success on the Nielsen BDS/Billboard Charts--an Indie jazz music charting system--he is now stepping out of his comfort zone and digging his heels into a few R&B/Jazz fusion songs.
While staying true to his roots in Jazz, he promises to not go too far beyond what he public wants to hear.
Recently, HULON had collaborated with a few famed R&B, Funk, and Jazz producers and lyricists, who created an eclectic mix of happening tunes. Of those songs produced, HULON and the record label (Premier Musique Group), are in the process of picking-out a few hits to deliver unto the public and release on television.
In the coming month(s) ahead, commercial and music video director for Cold Weather Films, Inc., Hulon E. Crayton II (son of HULON), will be co-directing the projects, along with his Los Angles and New York film crews.
After tracking down Mr. Crayton, we were able to get a few details about the coming filming. Mr. Crayton stated that the principle photography will be very creative, sexy, smooth, and will get the attention of music television watchers. I was unable to get specifics, but I was satisfied in hearing his plans for the development of his father's career.
An announcement will be made regarding casting information (e.g., auditions, the locations of the shoots, etc.) down the road. But in the meantime, those interested, are asked to submit their modeling and/or acting portfolios (e.g., head shots, resumes, demo reels, etc.), by emailing info @ craytoncorp.com, or create a profile at CraytonCasting.com.
Personally, I am looking forward to what HULON has to offer on this next album, and I am even more excited that he will expand his audience thru television.
---
From Medical Charts to Billboard Charts: Hulon Crayton is on the Fast Track to Smooth Jazz Stardom
by Brenna Hosey (for Bay Life Magazine)
July 15, 2010
During his day job as a rheumatologist, Dr. Hulon Crayton treats patients with arthritis, certain autoimmune diseases, osteoporosis and related disorders. But it's his talents outside the doctor's office that are making an impression on jazz fans everywhere.
Appropriately titled "First Impressions," the 53-year-old's debut CD was released in February of this year and has gained international recognition. As Bay Life Magazine went to press, Crayton held the No. 24 spot on the Smooth Jazz Billboard chart and No. 4 on SmoothIndieStar.com, a smooth jazz and indie website. According to a review by SmoothJazz.com's Sandy Shore, Crayton is on the fast track to smooth jazz stardom.
"Dr. Hulon Crayton specializes in rheumatology by day and super-cool sax playing by night (or any time that feels right)," Shore writes. "The tenor sax man is billed as 'jazz music's cool new sensation,' and his debut release, 'First Impressions,' verifies this diagnosis."
Crayton's CD features romantic tracks such as "Cool Blue" and "Follow Me," along with the funky "Sax on the Beach" and "Sax Machine." The cable TV company Comcast recently added several of his tracks to its Music Choice listings on the Smooth Jazz Channel.
Crayton and his band play mostly local gigs, where he loves mingling and connecting with his fans. Sometimes, those fans turn out to be his patients who didn't even know their doctor was moonlighting as a saxophone sensation.
"(I saw a patient) with severe rheumatoid arthritis," Crayton says, recalling a performance on stage at Pineapple Willy's restaurant. "She was immobile when I first met her. Taking care of her daily activities was extremely difficult. Then I saw her dancing to my music."
The sentimental, jovial doctor says being a part of this kind of transition for his patients deeply affects him.
"To see her out there dancing and having a good time because of the efforts that I was able to do for her, easing her pain, gave me such immense eternal satisfaction," he says. "I gave her a big hug after I was done performing."
Crayton has been a rheumatologist in Panama City since 1998. He earned his bachelor's degree in biology from Lincoln University in Missouri. While in college, his roommate taught him the basics of the saxophone. Crayton took it from there.
As Crayton was preparing to pursue his MBA at the University of Northern Colorado, he was also enrolled in the ROTC program for the U.S. Army. School would have to wait while Crayton fulfilled his military duties.
He began to dream about a career in medicine but didn't think he was "bright enough" to get into medical school.
After leaving the Army, Crayton used the G.I. Bill to complete his MBA. Crayton was still finishing his graduate studies and also entering medical school while he and his wife, Dinah, were starting a family at home.
After completing four years of medical school at the University of Wisconsin, three years of internal medicine studies and two years of rheumatology studies, Crayton made his way to Panama City.
While he was busy finding his place in the medical profession, playing the saxophone took a back seat. Crayton's daughter, Corinna, and younger son, Darryl, began to find their niche in music, particularly the saxophone. Hearing their talent through the walls of the family home was the "itch" that motivated Crayton to pick the instrument back up.
"I had to go get a new sax because I could not get (mine) back from my daughter," he recalls with a laugh. Thus resurfaced an old passion for jazz.
Crayton's taste is influenced by jazz greats the Rippingtons, Grover Washington and David Sanborn — whose song "Smile" was the first song he learned to play. But Crayton also pulls from other genres and artists — hip-hop and R&B artists LL Cool J and Mary J. Blige, for example.
Produced by jazz great Jeff Kashiwa, Crayton was able to attract handfuls of professional musicians to record on his CD — artists who have played for performers ranging from Kirk Whalum to Gerald Albright, the Rippingtons and Britney Spears. Self-funding the album, Crayton called on his older son Hulon E. Crayton II's record label, Premier Musique Group, to support the growth of his CD. It was Crayton II who developed his father's website, designed the album cover and distributed the CD to iTunes, Amazon.com and CDBaby.com.
"He is living his dream and as such, this is the happiest he seems to be in years," son Hulon E. Crayton II (Lonnie Crayton) says of his father. "Most people have mid-life crises at his age. For him, he had a mid-life awakening."
Still a novice to the recording industry, Crayton relates to the difficulties of perfecting each track.
"'Follow Me' — that song was a labor of love in the studio," he says. "It was the first song I ever recorded, and it took eight hours to complete. Where you stand in relationship to the microphone, how you breathe, when you breathe and timing were all recording factors that took this sax player some getting used to."
Of "Follow Me," Crayton declares that "the song itself has a spiritual connotation, which makes it emotional. Although there are no words, it does have lyrics associated to it. Phrases go through your mind — an unspoken feeling."
Perfecting his sound was essential not only to a great recording but also to a live performance in front of one of his idols. Crayton and his local band were the opening act for Jeff Kashiwa, a renowned jazz musician, in November 2005 at the Martin Theater in Panama City.
Spectators from the crowd may not notice a slip of breath or a missed note as other jazz performers would, which is why Crayton was initially nervous about playing in the same building as Kashiwa. Nevertheless, his band wrapped up their set with flying colors, and to Crayton's surprise, he was invited back to the stage once Kashiwa's set began. Setting the jitters aside, the two of them shared the spotlight. Soon they made their way up and down the aisles of the auditorium, interlinking their sounds and bouncing off each other's notes.
"It was the best night of my life when it comes to performing," Crayton says. "I even received my first autograph request.
"Jazz is not music you listen to, it is music that you feel," he says about his love for the genre. "It is music that you touch and it touches you. It touches your mind, heart and spirit; it takes you back to a place of 'remember when' and puts you in a place and time that you remember from your past."
In addition to music and medicine, Crayton is heavily involved in his community. The Crayton Foundation was established to help needy patients with the co-payments on their medical bills. The Crayton Scholarship, meanwhile, assists minority students who are interested in the medical field. Both the foundation and the scholarship are supported by his medical practice, the Arthritis and Infusion Center.
With a successful medical practice and a budding musical career, Crayton once worried that performing and practicing would take time away from his family. But he admits he would not be doing all of this without wife Dinah's support.
"Hulon is extremely dedicated to his family," she says.
The doctor admits he doesn't know what will come next but eagerly looks forward to his future.
"Every day is a dream," Crayton says. "It is different from the day before. Maybe one day I can open for Dave Koz or Boney James, or even do a European tour. I do not know how far this will go. Bring it on!"
---
"First Impressions" Now Available For Sale

by Chip Schutzman
February 23, 2010
Today marks the official release of Hulon's CD, "First Impressions." It is now available digitally on both CD Baby and iTunes! Click below to get your copy:
"First Impressions" (produced by Jeff Kashiwa) is currently shooting up the smooth jazz charts (#17 on smoothindiestar.com) and is already being received enthusiastically by online and terrestrial radio stations. For more information and to stay updated on all things Hulon, please visit http://www.hulonsax.com.
---
Hulon Makes Good First Impressions With New CD On Premier Musique Group Label

by Chip Schutzman
February 18, 2010
Hulon's debut First Impressions is a perfect title for his new album on the Premier Musique Group imprint. Hailing from Panama City Beach, FL,. Hulon knows how to enjoy his surroundings to the fullest and nothing makes it more appropriate than some relaxing smooth jazz to listen to.
If you are looking for some mood music Hulon has just the right prescription on First Impressions. If you can't be in Florida soaking up the sunshine and panoramic views at the beach then you can let Hulon and his saxophone take you there. But don't think it's all a dim the light down low journey, there is plenty of liveliness and funk available on the recording if you need another shot of energy besides your morning cappuccino. First Impressions was produced by Jeff Kashiwa, who was initially hired to write one song on the album, but after hearing the results of the initial collaboration, Hulon was so impressed that he hired Kashiwa to produce the entire album. When asked about his involvement, Jeff Kashiwa said, "It's every producer's dream to come across an artist who has 3 qualities: drive to develop their unique voice, enthusiasm for creating music and passion to perform. Hulon possesses all of these qualities. The music on his debut CD reflects many moods… from the retro soul of War's "Cisco Kid", to the romantic "Follow Me", to the funk of "Sax Machine", Hulon shows he has the stuff to keep you captivated.
The first single to go to out to jazz world will be "Sax on the Beach," written by Kashiwa and performed by Hulon. The track is already building the anticipation for the full release of First Impressions, which will be available at all major digital retailers on February 23rd, 2009.
Hulon is a philanthropist with a successful medical practice that currently lives the jazz life in Florida. A long standing member of the group The On Call Band, Hulon has played in various venues on the Gulf Coast. Besides playing jazz at night, Hulon and his wife Dinah have dedicated their lives to giving back to the community through a creation of the Crayton Foundation. The organization provides minorities with a feasible way to attain the funding needed to attend college. In addition, the Craytons' also established The Crayton Scholarship at Florida State University which helps deserving minority students change their lives forever through education.
You can learn more about Hulon by visiting his official website: www.HulonSax.com, www.MySpace.com/HulonSax or Hulon's Official Facebook page at www.FaceBook.com/HulonSax.
---
"First Impressions" is Chart-Bound! Come Celebrate!

by Chip Schutzman
February, 5 2010
Hulon's debut CD is shooting up the indie jazz charts! With only a few weeks under its belt, First Impressions has risen from the #64 slot its first week to this week's #21 spot and shows no signs of slowing down! Charts here we come!
Check out the record's progress: http://www.smoothindiestar.com/chart/.
The official release date for First Impressions is Feb 23rd.
Join us February 20th at Bonefish Grill to celebrate the release!
7 – 9 p.m.
641 West 23rd Street
Panama City , FL
Silent Auction to benefit B.A.S.I.C. (Auction will go from 7 p.m. until 8:15 p.m.. Winners to be announced at 8:45 p.m.) A good music and a good cause at that.
TwitterRead The Latest News As It Happens at Twitter.com/HulonSax!
The Big News (My Selection)
These are just my favorite bullet-points.
January 2015 - I will be releasing 2 new albums soon.
2013 - Released from the hospital!
06.25.13 - Music Video released for broadcast television!
February 2013 - Shooting a music video in South Beach. This is a highlight in my life!
02.07.12 - In a little over 2 years, Hulon's second ablum has been released!
01.15.12 - After Hours is on the charts!
June 2011 - Recorded with Grammy Award winning artist Howard Hewett (of Shalamar), and Gary Foote (of Blood, Sweat & Tears) in Brooklyn, New York.
12.01.10 - Hulon adds David Goldflies of the Multi-Platinum rock group, the Allman Brothers to his band.
08.31.10 - Chart Rankings: Hulon is #26 on the Nielson BDS/Billboard charts after the 25th Week!
07.21.10 - Working on the next album.
04.12.10 - Chart Rankings: Hulon is moving up in the rankings. He is now #5 on the Smooth Indie charts, #24 on the BDS/Billboard charts, and #25 on Smooth Jazz!